MEET THE MUSIC PLACE STUDENTS
From learning how to put the clarinet together to advanced techniques – enrol at The Music Place to start making progress!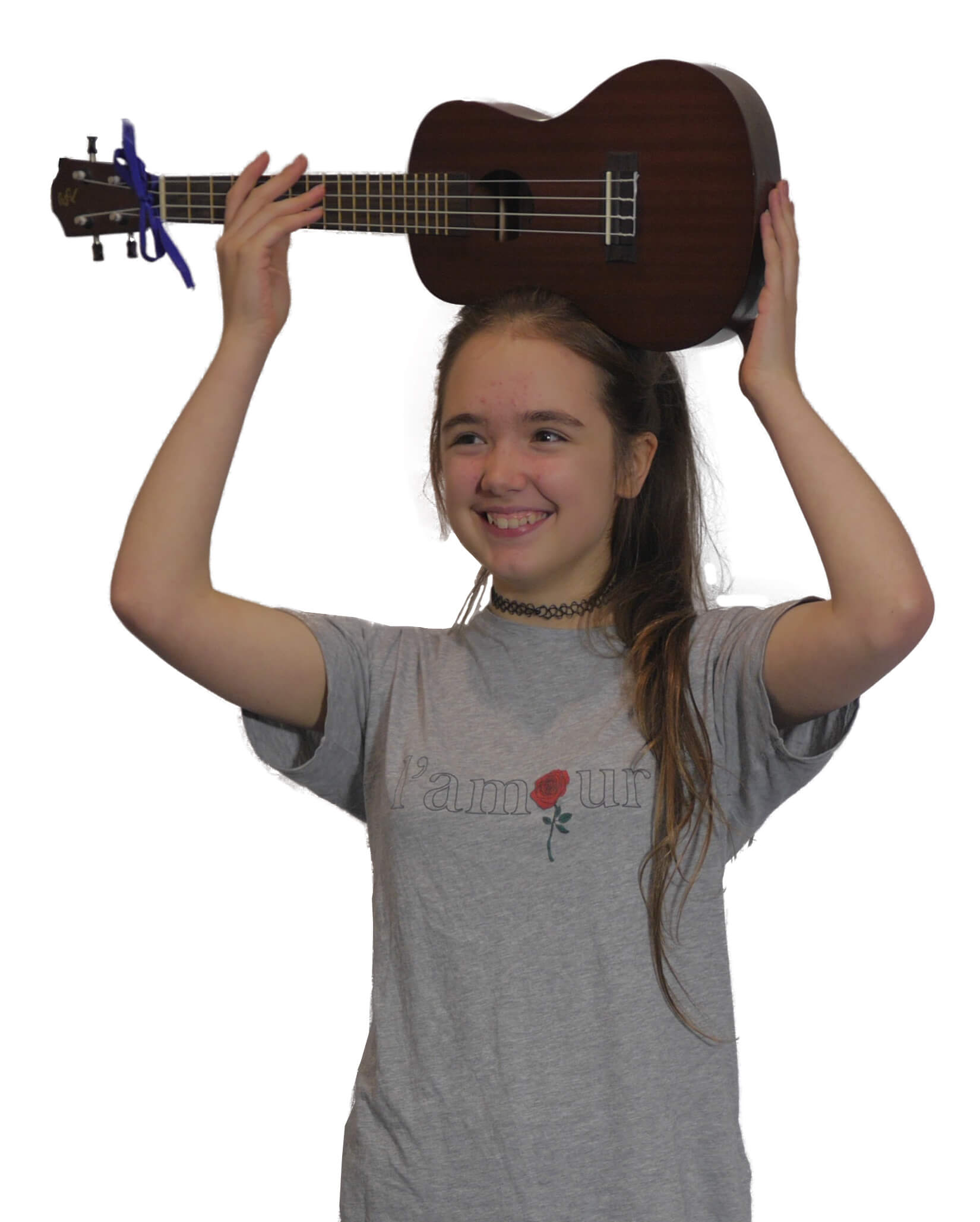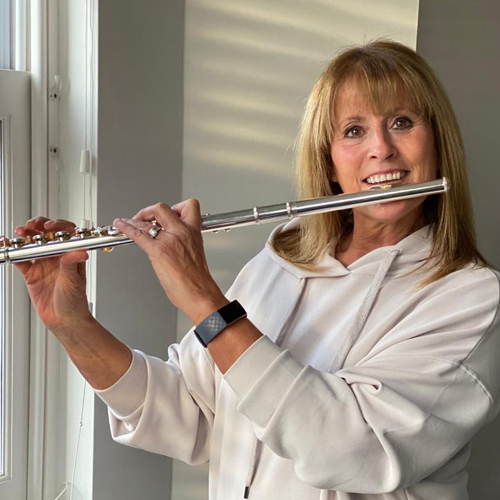 Having played the flute many years ago at school and running a mile when exams were mentioned, it was with great trepidation that I first contacted The Music Place, but I had always longed to play again. Thankfully, my email was received with kindness, understanding and encouragement. 
I began lessons in May 2019 and it was amazing to play again especially with a piano accompaniment. My teacher was very positive and always encouraging. I was totally out of my comfort zone but was so glad I had taken that first step. I always left our lessons with a smile on my face, humming a new tune. It was due to her encouragement and faith in me that I took my ABRSM grade 3 exam in the summer, my first exam in many years. Despite my nerves I achieved a merit and went on to do the same for grade 4. I am going to take grade 5 at Christmas this year. 
Lessons during lockdown have continued, thankfully. Thanks to my teacher's hard work we now have a remote woodwind group and have just completed our second compilation. We have also been doing zoom concerts with other woodwind players. I am now learning to play the saxophone and keyboard. I am so grateful that lessons continued remotely, it really works and was a fantastic escape during lockdown. 
I am so glad that I contacted The Music Place. I didn't realise how much I would enjoy learning. Practice isn't a chore and I even love scales! 
If you have been thinking of playing an instrument for a long time or have a pre-loved instrument gathering dust, I cannot recommend the Music Place highly enough. Their lessons suit all ages and levels of experience, all in a warm and welcoming,
non judgmental environment. What's not to love? And let's be honest, without music life would not be fair.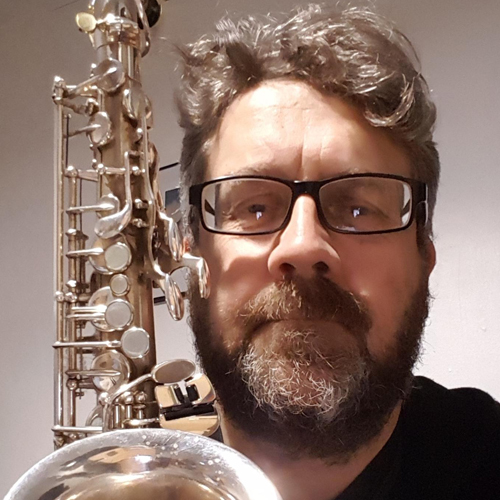 I guess I might be classed as a Music Place veteran these days having been a student here for 17 years (although it must be said, I don't think I'm the longest serving!). Given this considerable experience I'm now happy to be described as an advanced beginner. I started playing the flute in 2003 and went through grades 4, 5, 6, 7 and 8 before moving onto the saxophone which I currently make a racket with. Mastering the skills associated with each grade has been very satisfying and continues to be so. The guidance and support offered by all my teachers (and there's been a few) has been fabulous as they've persevered to bring on my musicianship, technique and confidence. On plenty of occasions I've needed more than a bit of reassurance to help me meet the challenges that learning a musical instrument presents. There's no doubt about it, that fragile sliver of capability has been nurtured carefully. This has been especially the case at exam time when Lucy and Jo provide the calming Zen approach needed to ride those rapids. The sweeties available during the Christmas exams help too! 
More broadly I've found that The Music Place has a community feel about it, especially the more you get involved and participate. There's all sorts going on from Harfest to performances at the Bowden assembly rooms (which I expect will resume
with a gusto when things get back to normal). These have left me with great memories I'll always cherish and one of the greatest things about such events is that students support and encourage each other (even when they've never met before). 
As I've mentioned above, I now play saxophone and in the past few years have managed to pass grades 5 and 6 – grade 8 is my latest challenge. It's taking a while to get to grips with all that's required such that there's plenty of ups and downs but I'm in for the marathon now and not for the sprint. I'm not new to the instrument as I played baritone saxophone with the adult jazz band for a few years which provided a wholly different experience to individual tuition. If I had the time I'd definitely be doing both! 
Finally two last things: firstly, if you have the inclination to play anything check out the Music Place they'll make an interest into a passion and secondly, just get stuck in, whether on-line or in person there's no better way to spend your time. You'll not regret it.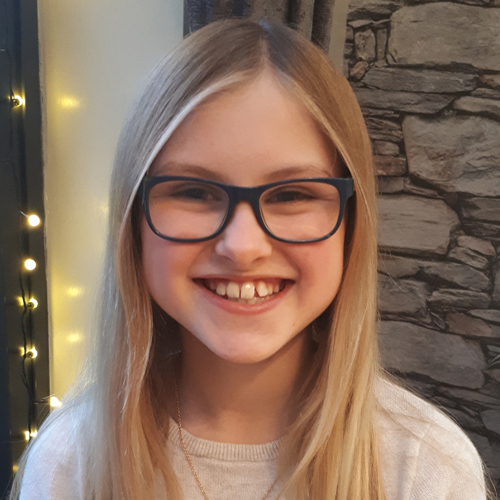 I have singing lessons with Charlie and I had my first lesson on 12th March 2020 – so I just had one lesson before the first lockdown! I really like how the Music Place is a really colourful and jolly place and how everyone seems happy. I like being able to decide which songs I want to practise.
The online lessons have been a bit difficult but they are still really nice. I find it difficult getting the sound balance right at times so both Charlie and I can hear the backing tracks. I find it a lot better having online lessons than not having lessons at all. 
I've learnt how to do vocal warm ups and to do head singing and chest singing. Charlie has helped with pronunciation as well so that I can sing more clearly. The lessons are fun and it has helped in bringing structure to the week during lockdown. I've taken part in a Zoom concert too. 
I think the Music Place is cosy and it helps you to feel comfortable.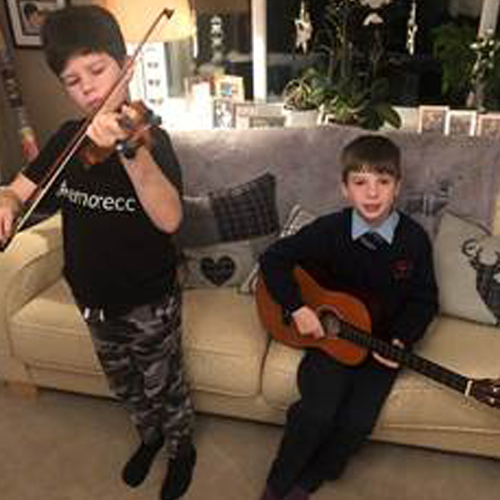 Hi, we're the Taylor brothers. I'm Oliver and I've been playing the violin since begging for one for my sixth birthday. Since starting violin lessons here, I have been lucky enough to play in two concerts at the Bowdon Rooms and I've represented the Music Place at the opening of Harfest in Altrincham where we all played 'I've Got That Feeling' with the Megaband. 
Now aged 11, I'm working on pieces for my Grade 2 ABRSM exam. Violin lessons are so enjoyable at The Music Place because my teacher allows me to choose pieces I am interested in, so I can play songs such as Mission Impossible and Harry Potter. Playing the violin makes me feel really relaxed and is a nice break from studying for school. 
I would recommend playing an instrument to anybody because not only does it really help you to understand and excel in your music lessons in school, but it gives you a really great hobby and one which can take you to so many places- forming a band, writing your own music, playing at the theatre, entertaining family and friends… the list goes on. 
I'm Alexander and I have been playing the guitar at the Music Place since my sixth birthday, so that's nearly three years. My teacher makes up little rhymes to help you remember notes so 'Every Good Boy Deserves Football' was the first thing he taught me so I could remember the different strings on my instrument. I love playing the guitar with my teacher because he makes it so much fun; it does not feel like a lesson and I really look forward to spending time with him, whether that's in the Music Place or online through FaceTime because he really encourages me to do well and when I struggle a little bit, he's so patient and helps me until it sounds perfect. I'm currently preparing for my Debut Grade and have been allowed to choose my own pieces so I have chosen Hello, Ain't No Sunshine and Helicopter. I have lots of hobbies including football, cricket and horse riding, but the guitar is a hobby I like to do to calm me down and there is no risk of getting wet!