Welcome back everyone! We hope you all had a lovely Easter break and feel ready to get back to lessons.
I'm sure we're all glad to see the back of this pesky lockdown and it has to be said that, for those in the arts and creative industries, it's been one heck of a tough year. However, after chatting with some of our staff over coffee in the office, we realised that for musicians, lockdown had one major silver lining- time to write, record and release new music. It's always been a source of great pride to us that the majority of our staff are, as well as being fantastic teachers, kick-butt bona fide pro musicians. So we thought we'd share with you a peak at what some of our staff have been creating during lockdown so you can check out their projects and see your teachers in action!
Kirk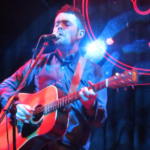 Anyone who has been taught by Kirk knows they're in the presence of a true master of fingerstyle guitar. But Kirk is also a fantastic songwriter, singer and performer and has been gigging with his original music for many years. This year, Kirk completed and began to release his second album, You are Not Your Past, produced by John Ellis. His first single Ticking Clock was released on 26th March, accompanied by a knock-out video filmed by Rich Williams (and featuring all of the Music Place clocks.) Kirk plans to release the rest of his album on 4th June and you're going to want to hear it. Check him out by following the links below!
https://www.kirkmcelhinney.co.uk/
https://open.spotify.com/artist/2peTjs0L0BvC1of2zvvWZ5?si=V6-Tu-KgR0aEZD5kvtvpCA&utm_source=copy-link
Sarah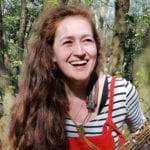 Woodwind teacher, Sarah, has been super busy this year. As a member of the multi-instrument wind quintet, Chameleon, she has been discovering the wonderful world of livestreaming. As part of Chameleon, she has been recording live monthly concerts, filmed as part of a new series called 'Virtually Live'. You can check out their previous concerts on their YouTube page (link below!)
Sarah has also been involved in Chameleon's outreach projects and workshops for young children through the organisation Live Music Now who run online events for families. Check out their series 'Facebook Live for Schools and Families'!
Chameleon – https://www.youtube.com/watch?v=YiX1MoF3vJg&ab_channel=ChameleonQuartet
Live Music Now – https://www.facebook.com/livemusicnow
Charlie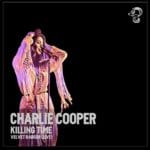 During the latest lockdown, Charlie gifted us her new EP, Killing Time and it is fantastic! Recorded live at Velvet Badger, Hope Mill Studios with her band, Killing Time features five of Charlie's original tracks, each released with an accompanying live video performance. With the release of a full EP and with her frequent live streamed gigs for Matt and Phred's jazz club, Charlie has been smashing it this year! Check her out!
http://www.charliecoopermusic.com/bio
https://open.spotify.com/artist/0Fg1m4h5fMsva2qxj96KSj?si=y0Phgc9pQZWQBR6qMVk9tw&utm_source=copy-link
Harriet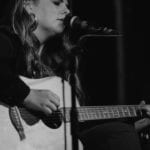 Here at The Music Place, even our office staff are musicians (the place is crawling with them!) and when she's not on the desk, Harriet's out recording and performing her original music. Although she's been on the Manchester music scene for three years, it's only during lockdown that Harriet's found the time to record and release her music to the world. In August she released her debut single Steal you away followed by her second song Tied Up during the latest lockdown and has recently started work on her debut EP.
https://open.spotify.com/artist/18pxBfaTMWeMRYnlmr0h3t?si=V7cglM-nTnW9eXyyA6sMjg&utm_source=copy-link
Steve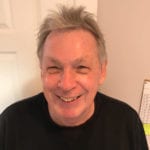 Steve's been busy this year in the world of YouTube, playing kit in a series of brilliant lockdown videos with Loose Change, a band which has existed for over forty years (!!) Follow the link below to have a look at what they've been up to …
https://youtube.com/playlist?list=PLEVRQ8xzGy08BmsZawbfPf_f5KUeIsQ6K
Jack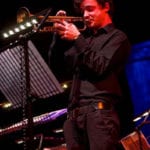 Trumpet teacher Jack has started a really excited project this year, doing the arrangements (and trumpeting) for 'Tom Seals Presents..', a brand new Sky TV show. It's Jools Holland meets Desert Island disks and it's got Jack in it – what's not to love!?
https://www.sky.com/watch/title/series/4061f950-b67b-43e4-a62e-869e134c2814/tom-seal-presents-4061f950-b67b-43e4-a62e-869e134c2814
Michael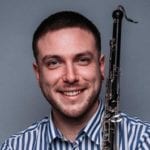 Woodwind teacher, Michael, has also had a busy few months. With his quartet, Asyla Oboe Quartet, Michael released this stunning lockdown recording of Waiheke Island: i – Andante molto by Edwin Carr. If you enjoy classical music played really really well, this might be for you. But don't just take our word for it- this video won the quartet first place at the North York Moores Chamber Music Festival and second place the Royal Academy of Music's online competition. Amazing!
So there you go! A small window into the wonderful, creative lives of our teachers and staff. and what they've managed to achieve during lockdown!
Have a lovely week everyone.