Here at The Music Place, we're very lucky to have some of the best musicians in the UK…nay…the world on our timetable, and they get up to some pretty exciting stuff on their days off teaching! From Donny Osmond to Queen to Lily Allen to Tom Jones to Tito Jackson, our teachers have conquered the rock and pop world! We sometimes feel, however, that the classical prowess of our teachers doesn't hit the headlines as often as it should. So this week, we're dedicating our blog to the high-flying October antics of woodwind teacher, Michael Sluman.
This October, Michael spent his Saturdays leading workshops for Under eighteens in free contemporary improvisation, in association with Leeds College of Music. He also curated an event for Leeds Light Night in collaboration with composer John Lyon, visual artist Aaron Howel and Leeds Corn Exchange. Alongside a specially designed light show, the event involved Michael performing a new orchestral piece as part of the York Symphony Orchestra.
In association with BBC Radio Leeds, Leeds Playhouse and Leeds College of Music, Michael also engaged in a two-week long process which involved composing, with the Northern Contemporary collective, the music for four fifteen-minute plays which premiered at radio theatre for five nights. The radio dramas are set to be broadcast weekly on BBC Radio Leeds. You can already catch the first play, 'A piece of Home' by Emma Barnes, which went out on Wednesday 31st at 7pm!
To top it all off, Michael performed 'The Planets' at The Barbican and spent the third week of October in sunny Malaga, recording a concerto with the Malaga Philharmonic, due to be released on Toccata Records this Easter.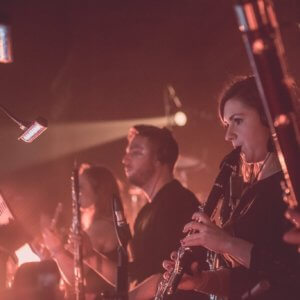 If that's not a busy month, I'm not sure what is. We're super proud of Michael for all his achievements and really gratefulto have such great teaching staff at The Music Place!
Have a lovely week everyone!